"Stones from Other Mountains" 
2020 International Outstanding Printmaking Artists' Works Exhibition 
Preface and post of
Stones from Other Mountains — 2020 International Outstanding Printmaking Artists' Works Exhibition
Preface By Zhao Jiachun
The diversified ecology and diversity of world cultures provide rich textual references for the development of contemporary Chinese printmaking. China Printmaking Museum holds the thematic exhibition of the 7th China Guanlan International Print Biennial: "Stones from Other Mountains — 2020 International Outstanding Printmaking Artists' Works Exhibition", displaying 130 pieces of works created by 65 international master printmakers, with the intentions of introducing the "stones from other mountains, i.e., success examples" of international printmaking community for our references, research and studying, promoting the collision and fusion of techniques and concepts, and at the same time further making clear the international, high-class and academic orientations of Guanlan International Print Biennial.
Guanlan International Print Biennial has been successfully held for seven times in a row and has come into shape as a fixed mode which includes a main exhibition plus a thematic exhibition, which has laid solid academic foundations for Guanlan Original Printmaking Base and China Printmaking Museum and produced extensive and far-reaching effects in the international printmaking community, and with that, it has gradually grown into a platform for international printmaking demonstrations and exchanges highly praised by the world artists. 4598 pieces of works created by 2551 artists from 105 countries and regions have been received in 2019 the 7th China Guanlan International Print Biennial, and among them, 300 pieces of works have been selected into the Biennial after two rounds of selections by the Jury Committee, with 12 pieces awarded with "Honorary Works" of Guanlan International Print Biennial. These works are the gathering of the latest contemporary international printmaking concepts and techniques and also the demonstration of creative vitality and sentiments of the printmakers of various countries.
The thematic exhibition echoing the grand display of the main exhibition are the highlight of this Biennial, making Guanlan the continuous focus of the world international community with its academic and high-class features. Three kinds of artists have been mainly invited for the thematic exhibition based on the academic orientation: 1. international famous contemporary printmakers, leading figures of printmaking schools and representative artists of printmaking institutions; 2. the international juries of the previous sessions of Guanlan International Print Biennial; 3. international artists who have been awarded with the prizes of international important print exhibitions. As the main academic part of this Biennial, the thematic exhibition has invited many prestigious and respected predecessors in the printmaking circle and the artists who have been repeatedly selected into and awarded in the international professional printmaking exhibitions. In this way, new forces and new artistic forms have more opportunities to show on the stage in the grand exhibition that votes decide the fates, and undoubtedly this Biennial has demonstrated a brand-new look. Furthermore, the invited master printmakers can directly submit the exhibited works, thus the traditional techniques, the experimental and avant-garde expressions can be fully demonstrated and therefore the inclusiveness and academic taste of themed exhibitions can be guaranteed.
Civilizations are colorful due to communications and exchanges are rich due to mutual learning. The opening of "Stones from Other Mountains — 2020 International Outstanding Printmaking Artists' Works Exhibition" at China Printmaking Museum is a concrete measure for us to promote the international cultural exchanges and mutual learning via printmaking. Today, when the collision and fusion of world cultures are prevailing, Guanlan International Print Biennial is building a high-end international cultural and artistic exchange platform and better serving the Chinese and international printmaking exchanges and world printmaking artists, through further exerting its international and professional advantages.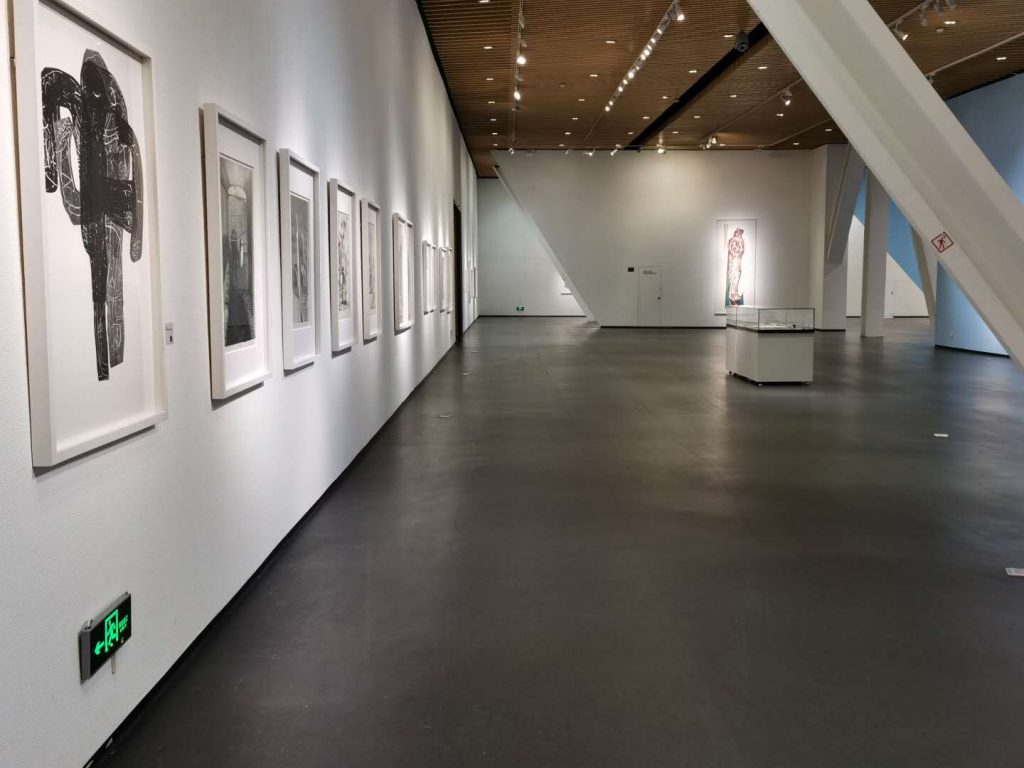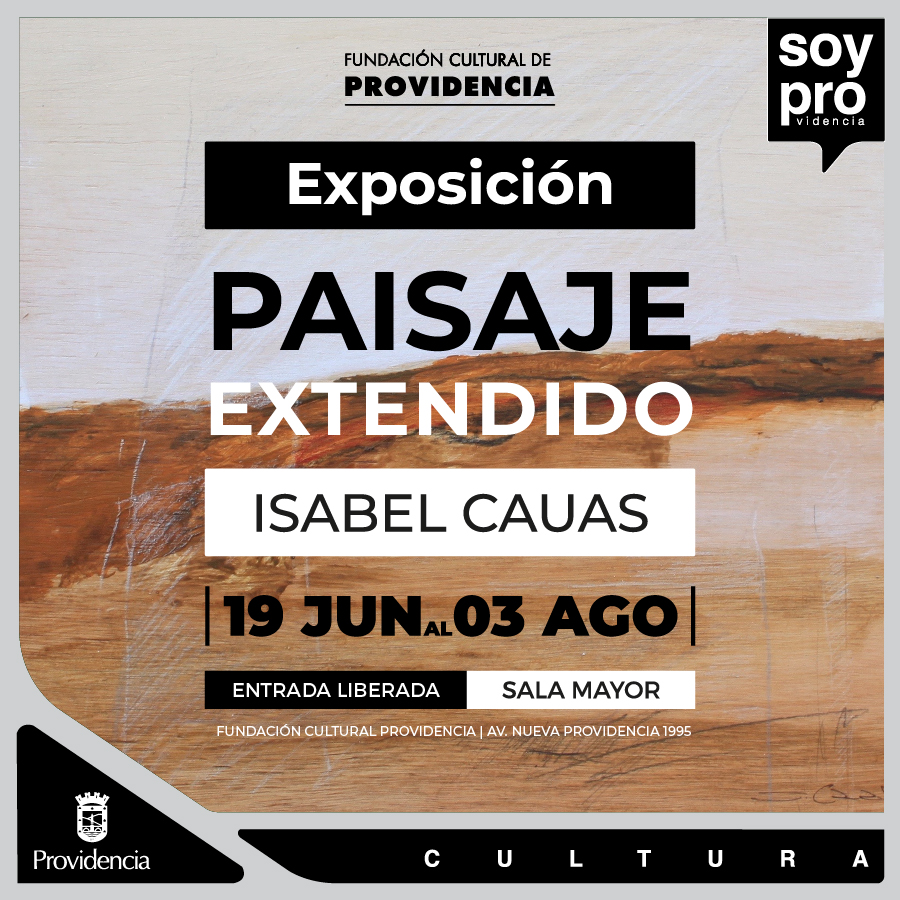 PAISAJE TESTIMONIAL 
La ingenua atracción que nos produce la contemplación de los más variados paisajes, probablemente se relacione con que establecemos asociaciones inconscientes con profundos estados del ser. La experiencia en torno a lo acontecido podemos atesorarla en la canasta de lo bello, en la bolsa de lo inquietante, en caja de la indiferencia o enterrarla en la tumba de la desesperanza y la fealdad. Profundizar y significar esta contemplación es el camino de investigación que recorre Isabel Cauas, desde el que nos comparte vivencias esenciales de su experiencia visual.
Su maduro viaje nos recuerda que la experiencia es primordialmente individual, no obstante existan acuerdos colectivos respecto a determinadas organizaciones visuales, lo que nos permite alinear el sentido general y lograr identificar las propuestas autorales.
De esta forma aparece la imagen del árbol como intrigante protagonista de infinitas connotaciones que estructura y da sentido a la trama composicional, liberando a la vez los aspectos representativos de los elementos y así dar rienda suelta a los impulsos del trazo y de la mancha en el afán de ser una misma con el flujo de las energías; buscando la empatía con los movimientos naturales, la circulación de la savia, la solidez de la roca y la memoria de lo acontecido. En la misma dirección establece recorridos y jerarquías aplicando el color y el valor en jugosas iluminaciones, entronizando con esto los aspectos esenciales de su experiencia y develando la sutileza de su estado perceptivo.
Quizás podría decirse que el consecuente ejercicio de asimilación que Isabel Cauas ha hecho con el paisaje, ha permitido que por sus pinturas y grabados transiten vientos y aguaceros que inciden sobre térreas formaciones para dar sentido de vida a la sabia circulante de sus árboles, elementos que en interacción con sus ideas, emociones, pulsaciones y presión arterial, se conjugan con los pigmentos, aceites, ácidos, herramientas y maquinaria, para dar existencia a una original y sugerente experiencia nacida en la visualidad.
En esta valiosa muestra, que incluye pintura, grabado y monotipo, se puede distinguir la manifestación de determinados estados según sea la disciplina elegida, abordando en propiedad lo delicado y sutil con la monotipia, lo sensorial primigenio con la pintura y su esencialidad pulsante con las distintas alternativas que proporciona el grabado.
Rafael Munita
Junio 2019
Invitada a participar de esta exposición y de un intercambio de grabados entre los expositores de la muestra.
GRÁFICA AMÉRICA
Gráfica América presents works by artists representing print shops, publishing houses, and artist collectives from throughout the United States, México, Central America, South America and the Caribbean. The exhibition celebrates the collaborative spirit of printmaking through historical prints and publications as well as contemporary traditional and experimental works made in collective studios and workshops established by Latin American and Latinx printmakers.
Gráfica América, is organized by the Museum of Latin American Art and is curated by Gabriela Martínez, MOLAA Curator of Education and Rogelio Gutiérrez, Professor of Printmaking at Arizona State University – School of Art.
MOLAA gratefully acknowledges the following for their generous sponsorship of Grafíca América:
Mike Kelley Foundation for the Arts
Arizona State University
ON VIEW:
MAR. 3 – SEPT. 1, 2019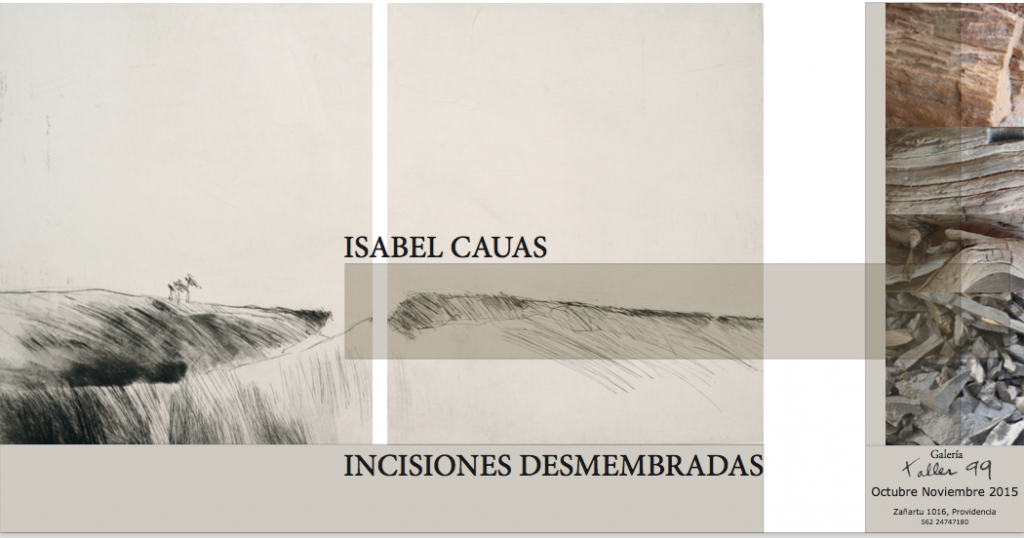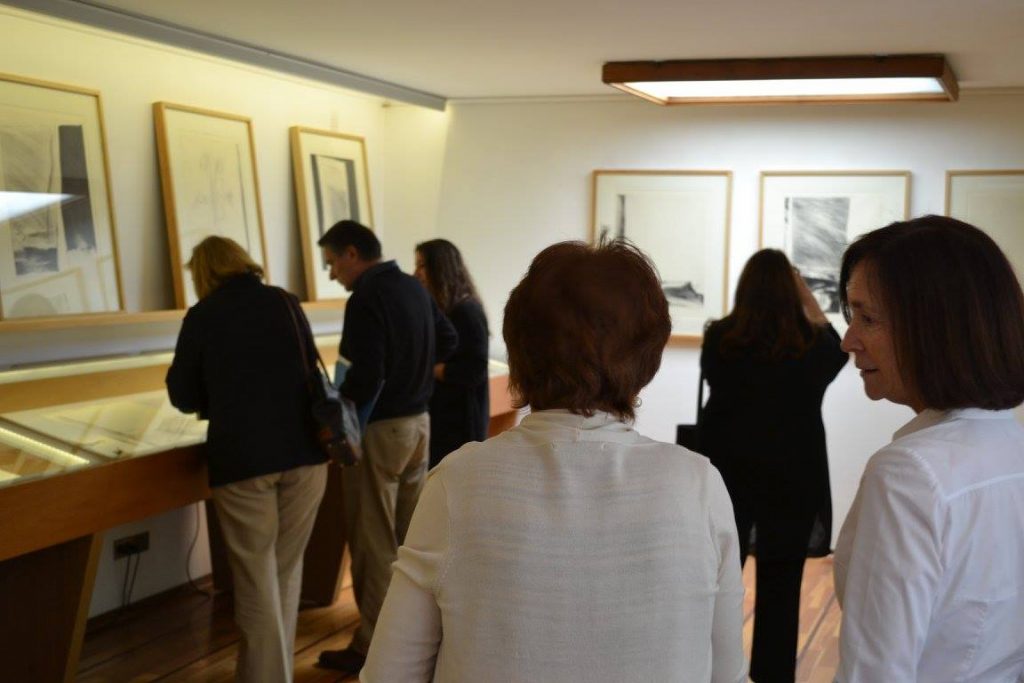 "INCISIONES DESMEMBRADAS" Galería Taller 99, Noviembre 2015
"A PLIEGO COMPLETO" Museo Nacional de Bellas Artes, Santiago, Chile. Abril 2012 
"SUR, EMPATÍA ESENCIAL"  
Universidad de Talca,
Campus Quebec, Santiago Abril, 2016 y Sala Abate Molina, Talca Enero 2017.
2017 INTERNATIONAL PRINT BIENNIAL, Guanlan, China
HUBEI INTERNATIONAL CONTEMPORARY FINE ARTS FESTIVAL,  China de Noviembre 2017.
"IMPULSOS VERTIGINOSOS" The Frank Museum of Art, Ohio, USA
SUR, EMPATÍA ESENCIAL, Galería Marina Espacio Arte, Extensión de la Universidad del Bío Bío, Talcahuano, Octubre 2018.
Exposición "DE VUELTA" Galería Taller 99, Septiembre 2016
Muestra de grabados realizados en China, en Printmaking Base en Guanlan durante los meses de Mayo, Junio y Julio de 2016